Unlock the Secrets of the 

Steak Lifestyle
 Achieve constant steak perfection without wasting time and money on frustrated attempts in less than 14 days
Join 150,000+ members worldwide and let your Steak Lifestyle begin!
 "This course breaks everything down in a simple and easy to follow process making it so logical, even as a complete beginner. 
- Ramin S.
 "I never realized the true potential of my passion for steaks until I discovered Steak Academy. At the time, It was exactly this passion what I needed in my life."
- Luis D. 
 "I have learned more in the past 30 days from watching this course than my whole life  trying on my own and browsing the internet."
- Nick E. 
Let's Face The Truth
Steak Mastery Online? A Recipe for

Disaster...
No Step-by-Step Sequence
Everywhere you click, there's 'expert' advice, but a clear step-by-step guide covering everything you need to steak mastery?
Nowhere in sight.
Expensive as HECK!
Steak prices? Always the most expensive item on the menu. One mistake and both your time and money are burned away.
No Real Understanding
Watching videos is great... But to TRULY learn and never fail you need to UNDERSTAND! It's impossible to find easy-to-understand knowledge online.
All this leads to poor results where 99.9% of people

HAVE NEVER

experienced the 

FULL POTENTIAL

 
of a steak.
YOU CERTAINLY DON'T WANT TO

WASTE

TIME AND MONEY ON

FAILED

ATTEMPTS LIKE THIS
Let me introduce you to...
STEAK

PERFECTION! 
Listen to the slightly crunchy crust, and look at that perfect edge to edge medium rare doneness.
That's the goal!
Once you take a bite, you'll experience that contrast between the crispy crust and the tender and juicy inside, which brings so much texture  complexity. 
And just when you think it can't get any better, the subtle crunch of those amazing salted flakes, harmonizing with the world-class EVOO from Croatia
That's what separates this perfect steak from any other steak or food on this planet.
That is not just a steak. That's an experience. And the maestro behind it?



That could be YOU! 
 EVER WONDERED WHAT MAKES STEAKS STAND OUT FROM ALL OTHER FOODS IN THE WORLD? 
Firstly, enjoy a steak and suddenly, you're more energetic, more alive, and the overall experience is simply special.
Ever had a bite and felt like you could conquer the world?
That's the steak magic!
In a world full of tofu enthusiasts and salad nibbling vegans mastering the art of steak cooking is like driving a supercar among everyday cars.
Secondly, consider this:
A steak night with your closest friends and family. Sounds like a premium experience, right?
But hold on...
That experience can easily cost you $200-$300!
 
And let's not even get into the realm of wagyu.
Now, ask yourself:

Why would you drop that kind of cash only to serve something that's just 'okay'? Or God forbid, to overcook or ruin them and waste hundreds of dollars.
Life's too short for average experiences. If you're going to do something, especially something as luxurious as a steak night, do it right.
Don't be part of the 99.9% who miss out on the crème de la crème of life's offerings. It's like owning a Ferrari but never shifting past the 3rd gear.
What a waste of potential!
You have the chance to become a true master and be part of the elite 0.1% who know what it means to truly savor the world's best food.
WHAT ARE WE DOING IF NOT SEEKING OUT THE VERY BEST EXPERIENCES LIFE HAS TO OFFER?
And this leads us to the

third

and crucial reason...

 


THE STEAK LIFESTYLE 
Sure, enjoying a steak that makes you feel exceptional is great.
And yes, cooking it perfectly without wasting time and money is a big win.
While joining the select few and discovering the world's best food cooked to absolute perfection is also amazing,
but beyond these experiences lies something even more profound...
Discover Your New Way of Living
THE STEAK
LIFESTYLE 
LET'S BE HONEST… A TRUE MASTER AT HIS CRAFT BEING IN THE CENTER OF A GATHERING, PREPARING THE BEST STEAKS EVERYONE HAS EVER TRIED, MAKING PEOPLE QUESTION EVERY STEAK THEY EVER HAD!
DOES IT GET COOLER THAN THAT?
NOW, IT'S YOUR TIME TO SHINE.
IMAGINE A WORLD WHERE EVERY STEAK YOU PREPARE ISN'T JUST A MEAL, IT'S A MASTERPIECE. 
A MASTERPIECE THAT DOES MORE THAN JUST SATISFY YOUR TASTE BUDS—IT CONNECTS YOU TO THE PEOPLE YOU LOVE.
AS YOU MASTER THE ART OF STEAK, YOU'RE NOT JUST COOKING,

YOU'RE CREATING UNFORGETTABLE MOMENTS THAT MAKE EVERYONE AROUND YOU HAPPIER WHILE ENJOYING EVERY SECOND OF IT.
STEP INTO THIS WORLD, AND YOU'LL BECOME THE PERSON EVERYONE LOOKS UP TO, RESPECTS, AND WANTS TO BE!
BUT IT GOES EVEN

BEYOND THAT...
This is a stage for your passion and

mastery, a platform where you become a true maestro in your circle.

 
The joy you feel in the process becomes your therapy, your escape from everyday problems.
 

You live so passionately in the moment

that all concerns fade away.

 

Steak cooking becomes an event where everyone around you wants to be a part of.
The admiration and enjoyment you bring to your loved ones become the highlights of your life, ONE STEAK AT A TIME!



That's what the 

 Steak Lifestyle is all about!

 
It's your joy, your therapy, and your ultimate connection to those you care about. 
Ready to become a true master and live the

Steak Lifestyle?

 
---
INTRODUCING

 STEAK ACADEMY 
PREMIUM
 ONLINE COURSE
The world's most comprehensive steak educational platform!
The Steak Academy online course is designed to be your one stop destination to becoming the Ultimate Steak Master and living the Steak Lifestyle
In Steak Academy, I will teach you, just like

I have hundreds

others before, how to achieve this Steak perfection, every time!
Which is a CRUCIAL part of The Steak

Lifestyle! 
WHAT'S INCLUDED IN THE
PREMIUM MEMBERSHIP?
---
Inside the course you will find everything you will ever need to master the art of steaks, and much more.
What Makes Steak Academy Stand Out?
High-Quality Video Content: Dive into our extensive, professionally recorded video tutorials. Each module is thoughtfully designed to enhance your understanding and skill, simplifying even the most complex steak aspects for learners of all levels.



Extensive PDF Downloads: Complement your learning with detailed PDF guides. They are ideal for quick reference and following along during cooking, as well as for in-depth exploration of specific topics, ensuring you have all the necessary knowledge right at your fingertips



A Proven Success Blueprint: We don't just teach; we guarantee your success. Our course offers a proven blueprint, refined through years of expertise, to ensure you achieve mastery in the fastest timeframe possible.



Interactive and Engaging: Engage with interactive content, quizzes, and entertaining assignments that not only test your knowledge but also enhance your skills in real-world scenarios.



Lifetime Access and Updates: Enroll once and enjoy lifetime access to the course content, including all future updates and additions. Your steak mastery journey continues to evolve with us.
Real Success Stories:Real Success Stories: Hear from our graduates, including home cooks, doctors, businessmen, influencers, and aspiring chefs, who've embraced The Steak Lifestyle. There are no rules here – the steak lifestyle captivates truly everyone



High Satisfaction Ratings: Our course boasts high satisfaction ratings, with students praising the depth of content, the ease of learning, and the practical skills they've gained in a short time period. 
---
STEAK ACADEMY

: COURSE

CONTENT
THE FOUNDATION:

Igniting Your Passion for Success!
Whether you're a newbie or a steak enthusiast I will ignite or deepen your passion for steak like never before.


Passion is the secret sauce to mastery, and I'm handing you a proven blueprint that has transformed hundreds before you.


Dive deep into the luxurious steak lifestyle and discover why it's the best thing you've never truly experienced.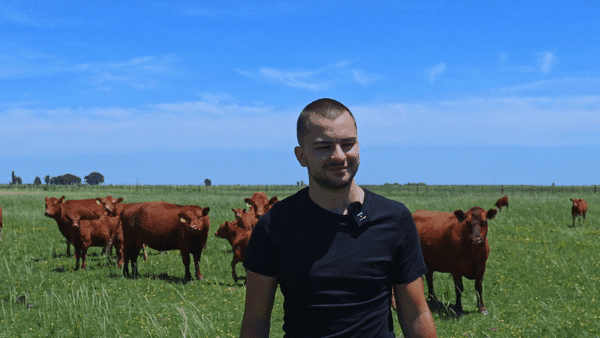 THEORY:
Master the Art of Steakology!
Say goodbye to amateur guessworking. Dive into the world of steak cuts, butchering tricks, proper steak shopping, art of beef aging, etc.


You'll understand the steak game inside out, saving you from costly mistakes. This is a deep dive into the very soul of the steak.



Plus, I'll unveil the secrets to developing an unparalleled cooking passion, introducing you to the game-changing concept of "flowing."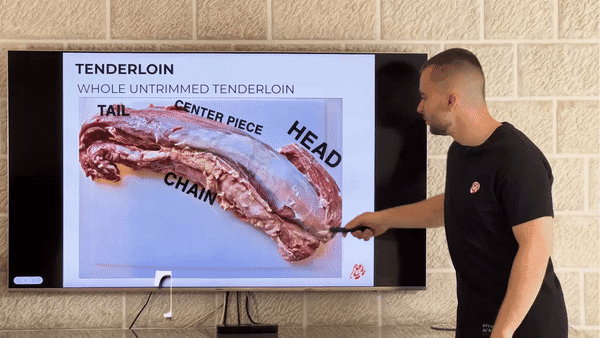 INDOOR & OUTDOOR COURSES: 

Unlock the Secrets of Steak Mastery!
Discover why certain steak cuts shine in the pan and others triumph on the grill.


Pan cooking, oven cooking, grilling - I've mastered them all, and now it's your turn. Thin steak? Thick steak? Bone-in? Boneless? I've got a method for each, and I'll show you how to nail it every single time.
 
I'll break down the basics, the equipment, and show you how to cook every type of steak to perfection. Every detail, every nuance, captured and explained in high-quality videos to ensure you replicate the methods effortlessly at home.
METHOD MASTERY: 
Perfect Your Technique! 
At Steak Academy we take a step further.

99% of people don't know how to achieve ultimate steak perfection because they don't understand the true essence of a method. That's why for every method, there's a  clear and powerful explanation video.



You will understand the 'why' behind each method, guaranteeing you achieve steak perfection, anywhere, anytime. 

Because once you understand something, you can't fail, no matter the grill or pan brand. 



Since I believe in over-delivering you will get an easy-to-follow PDF guide that accompanies each method making it basically foolproof.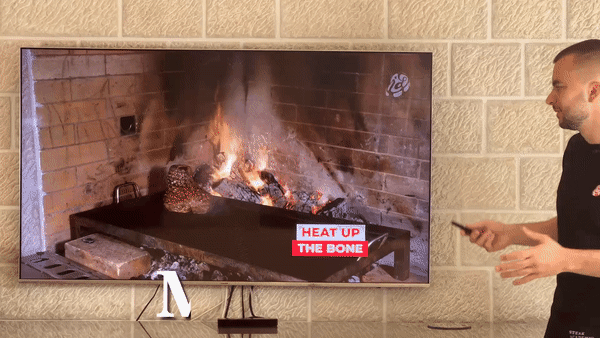 Steak Academy Certificate:

 Become Official!
Begin your exciting journey at Steak Academy, triumph over an entertaining test, and emerge as a true steak master, fully living the steak lifestyle.


Decorate your walls with the prestigious certificate, silently (boasting) your mastery to every visitor.



But remember, there's no need for overdoing it. Unlike vegans who tell you they're vegan within 2 minutes of meeting them. Steak Mastery speaks for itself.
ULTIMATE BONUS #1:
 Steak Recipes! 
Dive into my collection of Top 3 Steak Recipes that are guaranteed to astonish and delight everyone at the table. These aren't just meals; they're experiences. 


Easy to prepare
Detailed step by step process 
Available  as VIDEO and PDF DOWNLOAD 
ULTIMATE BONUS #2:

 World's BEST Steak Tutorial!
Gain exclusive access to the ultimate video guide: "How To Cook Steak Perfectly Every Time.


This isn't just a tutorial, it's a steak cinematic masterpiece that generalizes steak cooking and combines all the foundational lessons and theoretical insights, presenting them into one visual symphony.



This essential guide is more than beneficial—it's crucial. It unlocks a deep understanding of the steak lifestyle philosophy accelerating your success like never before! 
ULTIMATE BONUS #3:
 Steak Academy Mini Course 
 Elevate your skills with the Steak Academy Mini-Course! Presenting my easiest method ever guaranteeing perfection 1st try!


Perfectly tailored for beginners and experts alike, this mini-course is the embodiment of simplicity and excellence, ensuring you triumph in steak cooking, leaving friends and family in awe. 



Best part? It takes 20 min to finish the mini course and you get instant results!
ULTIMATE BONUS #4:
 Wagyu Mastery Course! 
 Exclusively this time, immerse yourself in the luxurious world of the world's best and most expensive beef -WAGYU with my dedicated Wagyu Mastery Course.

Uncover the power of Wagyu A5, the pinnacle of beef elegance, ranging from 300 to 500 EUR per kg. Learn my top 2 cherished methods to honor this extraordinary meat.

This bonus alone is overshadowing the entire course's price!
ULTIMATE BONUS

:Personally Contact Ivan! 
The cherry on top! Need guidance? FaceTime me! Experience the unparalleled privilege of personal contact with me!


Your success is my mission, and to ensure the pinnacle of learning and interaction, enrollment will be LIMITED in order to ensure success to everyone who joins.


If you already follow me on social media than you certainly know I am all about quality over quantity. 




FELIX BRODSKI -  Australia 
I never realized the true potential of my passion for steaks until I discovered The Steak Academy.
Before joining the course I thought I knew everything about grilling steaks, but your course truly transformed my skills, making me the go-to steak expert in my circle.
Your passionate teaching and detailed tips not only improved my grilling techniques but also deepened my understanding of meat selection and preparation.
Even my daughter's best friend stopped eating steaks out because as she says" Felix you spoiled me, everywhere I order steak I am dissapoineted." 
Thank you IVAN!
Dusting Wright - USA
Joining the Steak Academy was exactly what I needed at the time because I missed having a passion in my life.
Shout out to Ivan Đukić because his guidance opened up a whole new world for me, turning my passion for steaks into a life-changing journey.
I've started hosting weekend steak nights, creating unforgettable moments with friends over perfectly cooked steaks.
I went to Puerto Rico and I had a chance to cook steaks for good friends on the beach and they were amazed by the results!
It was one of my best days in my life.
This is the Steak Lifestyle. 
Denislav Petkov - Bulgaria 
"Starting as a total rookie in steak grilling, I was clueless about everything – from choosing the right charcoal to the best oils for pan searing. Then I stumbled upon Ivan Đukić's  group 'Steak tips and tricks' on Facebook, and man, did that change everything! It wasn't as easy as it looked, but Ivan's tips and personal guidance really upped my game. After joining Steak Academy, even my friends and family started noticing how much better my steaks got – TALK ABOUT AN ACHIEVMENT!
I've even started my own social media pages and landed some big sponsorships such as the Big Green Egg and Meat Revolution.

But the real highlight? Visiting Ivan in Croatia. Not only is he a steak master, but also the ultimate host. His way of breaking down steak mastery makes things super easy to understand and get hooked on.
Thanks to him, I've turned my grilling love into a business, and I'm loving every bit of it!
Steak Academy Is For You if: 
You want to achieve the perfect steak every time and anywhere, understanding the steak game to the fullest. 




You are experienced, intermediate, or even starting from zero? Perfect. We're the launchpad for beginners, and the acceleration for experienced  wanting to achieve the highest steak levels possible.

You are tired of throwing cash at steaks that just don't meet your expectations.

There's this burning desire for passion and mastery inside you. Let's ignite it together and show the world what you're made of.
Steak Academy Is NOT For You if: 
If you would rather risk it all with YouTube "experts" than trust an actual academy. We might be too "well-done" for your taste.




Love to chase away your friends and family with your charcoal-like steak. If that's your thrill, we won't rob you of it.

Can't handle the pressure of being the ultimate grilling master at family gatherings? Scared of admiration and a little bit of glory? Then, please, don't sign up...

You do not care about speed. This program is developed for people that want to develop this incredibly valuable skillset in the

fasted timeframe possible. 
I KNOW YOUR STRUGGLES
I get it, you love steaks, but honestly, who doesn't? But how many times have you sat down at a restaurant awaiting that perfect cut, only to face a tough, dry, or downright forgettable piece of meat?. I've been there, and I know the frustration…
On the other hand, dreaming of experiencing the perfect steak at home? Experience on an online odyssey of misguided, conflicting advice and see where it gets you. After wading through a jungle of steak misinformation, you'll find me here, ready with the truth you've been seeking.
Maybe it is not just about the steaks.Maybe you're feeling a void, a missing spark in your life, a craving for excitement, mastery, and something that brings a sense of achievement into your life, I have been there… 
The Steak Lifestyle is your answer!
It's no secret that steaks are a symbol of luxury offering flavors and melt-in-your-mouth tenderness that is simply unparalleled.
But then,  how can people call it the world's best food when most of the time I would be more satisfied with a simple fried chicken? I knew there had to be more than that…
I'm Ivan Đukić, your ultimate guide on this amazing adventure to the Steak Lifestyle. 
I've had a passion for good steaks for as long as I can remember. I started as a teen, obsessed with steak perfection, dedicating my life to mastering this art.  
There is not a single video, book or article about steaks I haven't studied while constantly trying and experimenting. 
It took me five years to fully perfect my craft because the steak world is full of misinformation and no information.
There was clarity, no understanding; I had to do everything on my own, because these days everyone on the internet is an expert, and that's why it took me so long, but that's why I am the best because I have gone through everything and I understand every step of the process.
Over the years I have: 
built a community of over 165.000 steak lovers
Run the most prestigious private steak dining company in my country 

Started Steak Academy, a global educational platform 

Helped dozens of restaurants across europe to transform their business with our Restaurant Excellence Program

Traveled the world to expand my steak expertise, including living in Argentina for 6 months

Started a premium cutting board company

Impacted 10.000+ people with the Steak Lifestyle 
And guess what the #1 thing I've learned throughout my steak journey is...?
You don't need a high-end kitchen, the most expensive cuts, or  professional degrees to prepare the amazing steaks and truly embrace the steak lifestyle with your closest ones. 
Once you truly understand the fundamentals and develop a passion you CAN'T fail, no matter where you are or what experience you had before. You will find out that being the ultimate steak master living the  Steak Lifestyle is truly addicting!

You will get addicted to steak perfection and you will get addicted making everyone around you happier.
YOU will be the creator of moments! 
AND THAT RIGHT THERE is why I teamed up with my twin brother Dominik to start Steak Academy—the world's most comprehensive steak educational platform.
Our mission at Steak Academy is to ignite a global passion for steak mastery, transforming everyday people into confident steak artisians
I understand you might be more focused on whether I CAN ACTUALLY HELP YOU!
Well, since launching Steak Academy Premium in 2022, we've welcomed over 1.000 people into our community who have begun their steak lifestyle, and the response has been incredible. 
Students are consistently amazed by how rapidly they can enhance their steak skills following our detailed, step-by-step guidance 
I hope you're as excited as I am for you to begin this journey! 
At Steak Academy, we don't just teach, we instill a passion for the Steak Lifestyle. 
I can't wait to meet you and see you become a part of our ever-growing family of steak masters.
Discover the 3 Groundbreaking Secrets to Your New Lifestyle  THE STEAK LIFESTYLE

🥩 Secret #1:
The Foundation is Everything
The core of the Steak Lifestyle is a strong foundation which means that before you even touch a steak, you need a rock-solid foundation. It took me years to build mine and  establish my expertise, and that's precisely why my students stand out from the crowd. With the right foundation and a burning passion, you're unstoppable.
🥩 Secret #2:
 Master the Steak Game
Just as a strong foundation is vital for the Steak Lifestyle, truly grasping the steak game is essential. Many stumble in the dark, but with a clear understanding, you're set on a path where inconsistency and failure are left far behind. It's a fact: 99% miss the mark because they don't get it. But with the right knowledge and dedication, you'll stand out and excel.
🥩 Secret #3:
Bulletproof Methods for Perfection.
You need bulletproof methods to truly master the diverse world of steaks. I've dedicated years to refining techniques for every cut and style. Each method I've honed creates a distinct yet flawless result, unveiling a universe of endless steak possibilities. The fascinating journey of discovering these techniques ensures that every steak you touch transforms into a culinary masterpiece. Dive in and harness the expertise, and let the world of endless steak perfection captivate you.
This is what the Steak Lifestyle has in store for you…
Imagine this: Your first steak, and it's not just good, it's mind-blowing. The room falls silent, then erupts wonder. This isn't a dream; this is where your journey begins with the Steak Lifestyle!
You might be thinking, "Mastering steak can't be that simple, can it?" But here's the secret sauce: it absolutely can be, and moreover, it's a thrilling adventure that anyone, regardless of their skill level, can embark upon.
Just like Ben, one of our success stories, articulates... [insert testimonial], the Steak Lifestyle isn't only about cooking; it's an enchanting journey that recharges your spirit, while also crafting extraordinary experiences for your loved ones.
Imagine the boundless joy of bonding with your children, the deepened connection with your spouse, or the awe in the eyes of someone you want to impress. 
This isn't just about food. This is about passion, mastery, and crafting a life where every steak is not just a meal but an event. You become a creator of moments, where every event leads to perfection, every bite is a melody, and every meal becomes a cherished memory.
Savor the health benefits first and foremost: energizing, nutrient-rich steaks boosting your health making you feel more alive. All while enjoying the world's most exquisite food: a perfectly executed steak. SLIKA
This is the essence of the Steak Lifestyle.

Think about it: a life with literally no downsides. It becomes  journey where every step is as rewarding as the destination
🥩 Ready to Steal the Steak Show?
Dive into the Steak Lifestyle and let's give those vegans a real reason to raise an eyebrow.

Why just eat when you can create a carnivore masterpiece? Time to shine, and perhaps make a few plant-eaters secretly jealous.

Your throne in the Steak Kingdom awaits!
HERE IS WHAT YOU'LL GET ONCE YOU ENROLL IN STEAK ACADEMY…



FOUNDATION: Ignite Your Passion for Success!
Ignite or deepen your passion for steak. Dive into the luxurious Steak Lifestyle that's truly priceless.
(Value: $297)
THEORY: Master the Art of Steakology!
Master the art and science of steak. Save money and time by avoiding amateur mistakes diving into the soul of steak mastery.
(Value: $497)
INDOOR & OUTDOOR COURSES: Unlock Steak Mastery!
 Learn the principles, get insights on the best equipment, and master every steak cut anywhere, anytime! 
(Value: $697)
METHOD MASTERY: Perfect Your Technique!
Dive deeper with powerful explanations and guides, ensuring that you understand the true essence of every steak-cooking method. 
(Value: $497)
Steak Academy Certificate: Become Official!
Show off your mastery with a prestigious certificate, it's your ticket to the Steak Lifestyle.
(Value: $197)
EXCLUSIVE BONUSES! 
Bonus #1: Top 3 Steak Recipes
Embark on a culinary adventure with recipes that transform meals into extraordinary steak experiences.
(Value: $97)
Bonus #2: The World's Best Steak Tutorial VIDEO
Unlock accelerated success and deep understanding with an essential video guide masterpiece.


(Value: $197)
Bonus #3: Wagyu Mastery Course
Immerse in luxury as you master the epitome of beef elegance - Wagyu, an exclusive revelation.
(Value: $597)
Bonus #4: Steak Academy Mini-Course

A short, powerful burst of steak wisdom. Master steak perfection in just 20 minutes with our Mini-Course presenting the easiest steak cooking method ever, ensuring perfection from the first try both for beginners or cooking experts
(Value: $197)


Ultimate Bonuses:
📲
 Direct Access to Me
Experience direct, personalized guidance to skyrocket your steak mastery success journey! Seize this rare opportunity now—spaces are extremely limited, ensuring an elite, personalized experience to a select few.
(Value: Priceless)
**Living the Steak Lifestyle**
: The joy, the passion, the admiration and the unforgettable moments—truly priceless. *(Value: Priceless)*
Total Value: $3,997
Joining Steak Academy is like investing in yourself. It's about gaining a very rare skill set 
Also let's be honest here,  knowing how to grill a big juicy tomahawk to perfection separates you from the average Joe.  There is something masculine and powerful about it

And another spoiler alert, girls absolutely love it. 


You may ask: Why am I even doing this?
Because every student I empower touches the lives of at least ten more people with their new skills.
Your success is my success, and the joy and fulfillment I derive your transformation are mu ultimate happines. This is my calling.
Risk-Free Investment 
I'm so confident in the efficacy of Steak Academy that I'm offering a 30-day money-back guarantee.
If, for any reason, you're not satisfied, I'll refund your entire fee, no questions asked.
Limited Spots, Unlimited Potential 
Last year, we sold out in just 7 days. This year, we've upped our game with even better content.
Spots are limited because I believe in giving each student the attention they deserve.

So, the real question is: Can you afford to miss out on this life-changing opportunity?
The Time Is Now 
It's not just about cooking; it's about creating moments, bonding with loved ones, and living a lifestyle that's simply exceptional in a world that often settles for 'good enough.'
Don't let this golden opportunity slip through your fingers. Dive into the Steak Academy experience before it's too late. Let's become exceptional one steak at a time 🥩

I'm Ivan Đukić, and let your Steak Lifestyle begin inside of Steak Academy. 
See you inside!
What skill level is Steak Academy for?
How long do I have access to the program & when does it start?
"Isn't everything I need already on YouTube?"
Do I need to have a fancy kitchen or some special grill before starting?
Why is the course called Steak Academy and not Steak Lifestyle?
© 2023 I.D. BLACK AND BLUE d.o.o.
 By accessing this page, you consent to our terms and conditions, privacy policy, and earnings disclaimer.
This website is not affiliated with the Facebook website or Facebook Inc. Furthermore, this site has not been endorsed by Facebook in any capacity. FACEBOOK is a trademark of FACEBOOK, Inc.
DISCLAIMER: The results stated on this landing page and discussed in the Steak Academy courses are our own results and, in some instances, the results of our clients. These results are not standard and should not be seen as typical. We are not suggesting that you will replicate them (or achieve any results) simply by enrolling in our courses. The average person who purchases "how-to" information achieves little to no results. We use these references for illustrative purposes only. Your outcomes will depend on various factors, including but not limited to your background, expertise, and dedication. All business ventures involve risk and require consistent and considerable effort and action. If you're not prepared to accept this, please DO NOT ENROLL IN THE STEAK ACADEMY COURSES.